Peter Hedenskog
---
My name is Peter Hedenskog and I live in Stockholm, Sweden. I love Open Source and you can listen to my story on the Changelog episode 212.
Open Source
I like building tools and making them Open Source. 2012 I created sitespeed.io: a tool that helps you analyze your sites web performance. I've been working on it since then together with Tobias and Jonathan. You should use it so you make sure you don't waste your users precious time. It's now the no 1 Open Source Web Performance tool that you run on *nix.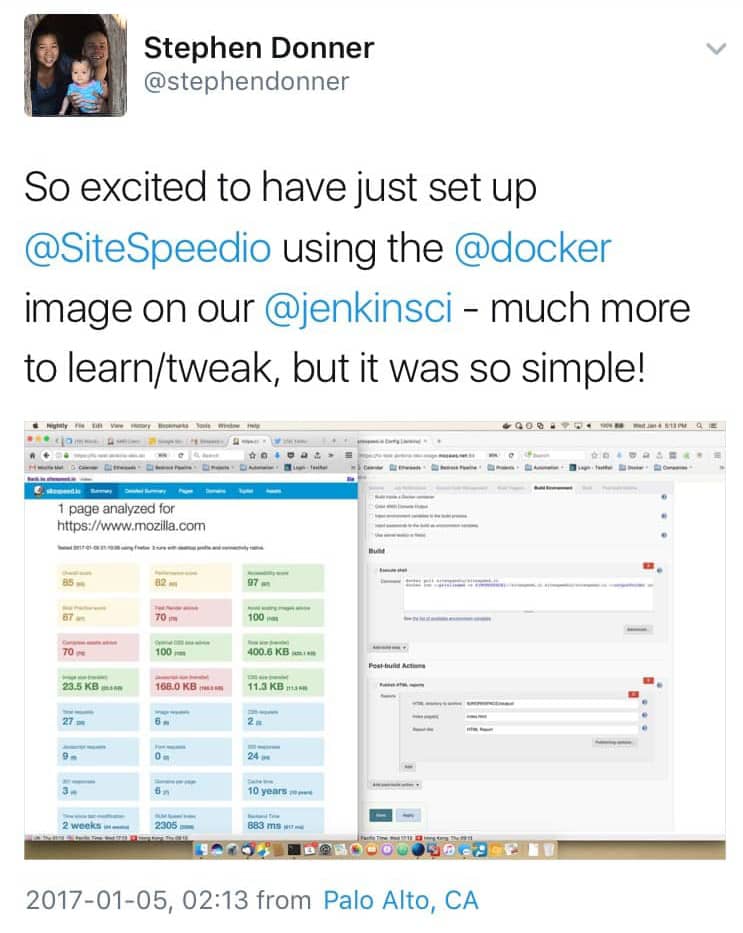 Speak
Sometimes I speak at conferences about Web Performance: Lightning demo at Velocity Santa Clara, panel member at Edge Conf London and speaker at the Selenium Flagship Conference.
Work
I've been working as a developer since 1999. Today I work at the Wikimedia Foundation in the performance team. You can follow our work in Phabricator and you can follow how Wikipedia is doing in our graphs here and here. Everything we do is open and Open Source. And our team has been outed as one of the best performance teams that there is at Google I/O.
I care about the public sector
I deeply believe the public sector in Sweden can be better at digitalisation! We should follow how other countries do. In the UK they have GDS and US has the Digital Service. They focus on deliverance and deliver something good for the citizen. With the end user in focus. Today in Sweden we have DIGG but they are not the fast moving delivery machine that we need. They are IBM.
I've met the Swedish Minister of Digital Development Anders Ygeman and talked about what me and my friends thinks needs to be done to change this.
---