peterhedenskog.com
---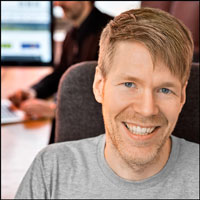 My name is Peter Hedenskog and I live in Stockholm, Sweden.
I love soul, reggae, rap & house music and I have spent most of my life working in the internet business as software/solution architect and tech lead. My specialities are web performance optimization and continuous deliverance.
My latest project is sitespeed.io, a tool that helps you analyze your sites web performance and give you hints of what you should optimize. The speed of your site really matters and faster is better! Web pages need to be as fast as possible, giving the user the best experience of the web.
---